Patent Cases, Big Acquisition Give Firm a Chance to Shine
Friday, March 6, 2015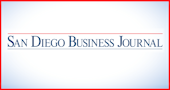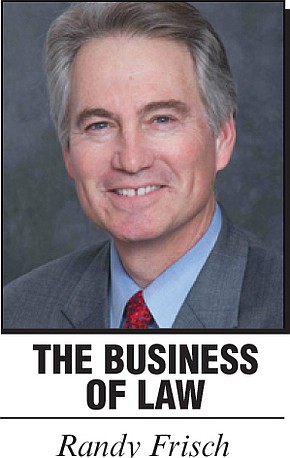 Knobbe Martens' Boris Zelkind, David Kujawa, Adam Powell, and Peter Law were part of the firm's team that successfully represented I-Flow LLC and its parent company, Kimberly-Clark, in a patent infringement trial against Progressive Medical. The jury trial in the U.S. District Court Central District of California involved I-Flow's accusation that Progressive was infringing I-Flow's medical device patent covering elastomeric infusion pumps. During the presentation of evidence, Progressive agreed to favorable settlement terms for I-Flow and Kimberly-Clark.
Zelkind and his team also recently won an appeal at the Court of Appeal for the Federal Circuit, which confirmed a lower court ruling that found his client, Kimberly-Clark, did not infringe a design patent covering a style of absorbent disposable undergarments. The plaintiff had accused Kimberly-Clark of infringing the design patent and demanded more than $50 billion in damages from Kimberly-Clark's sales of its "Depend" brand undergarments and "GoodNites" brand kids' undergarments. More cool things at Knobbe Martens: Its attorneys Kimberly Miller, Ned Israelsen, Joe Mallon, Agnes Juang, Rose Thiessen, Kerry Taylor and Nate Luman represented Alios BioPharma in its $1.75 billion acquisition by Johnson & Johnson. Alios is a biotechnology company working on treatments for a number of viral diseases. One of Alios' assets is a promising orally administered drug candidate to treat respiratory syncytial virus, known as RSV, which is currently in Phase II studies. Knobbe Martens has represented Alios since its founding six years ago.
• • •
Crosbie Gliner Schiffman Southard & Swanson LLP has named veteran tax lawyer Phillip Jelsma a partner. Most recently a partner at McKenna Long & Aldridge, Jelsma is widely recognized as one of the state's leading joint venture and tax attorneys, with a nearly 30-year background in real estate exchange transactions, syndications, nonprofit corporations and international tax planning. Tom Crosbie, one of CGS3's founding partners, said Jelsma's considerable range of experience will enable the firm to provide a broader range of services — solidifying its status as a best-in-class commercial real estate firm. "Phil's expertise will allow us to better advise clients on the initial structuring of real estate developments and investments, as well as on workouts, dissolutions and reorganizations," Crosbie said. In addition to his law practice, Jelsma serves as an adjunct professor specializing in tax law at the University of San Diego School of Law and as an expert witness on partnership, LLC and family business disputes. He was with McKenna Long for 28 years and, prior to its acquisition by McKenna, a partner with Luce Forward Hamilton & Scripps.
• • •
Latham & Watkins just completed work with Fox Head Inc. and its majority acquisition by Altamont Capital Partners. Fox Head Inc., the global motocross equipment, apparel and accessory brand, was majority owned by the founding Fox family, which will continue to own a significant minority interest in the company. Latham & Watkins' corporate team included partner Nadia Sager, associate Michelle Khoury and Aaron Friberg. The Fox brand was founded by Geoff Fox in 1974 as a distributor and manufacturer of high-performance motocross parts and within three years boasted a top-ranked professional motocross team.
Latham also advised TRACON Pharmaceuticals Inc. on the pricing of its initial public offering of 3.6 million shares of common stock, with a corporate team led by partners Cheston Larson and Matthew Bush, with associates Christopher Geissinger and David Greer. Similarly, Latham advised the underwriters to Mirati Therapeutics in its public offering. The aggregate gross proceeds to Mirati from this offering were approximately $51.8 million, before deducting underwriting discounts and commissions and estimated offering expenses. The Latham team included partners Cheston Larson and Matthew Bush, with associates Matthew Grant, Jeffrey Woodley and Derek Bunker in San Diego.
Casey Gerry Schenk Francavilla Blatt & Penfield LLP has hired Srinivas Hanumadass as a new associate. Frederick Schenk, with whom he will be working, said Hanumadass is a seasoned litigator and a valuable addition to CaseyGerry. Hanumadass will focus his practice on serious personal injury and product liability litigation. Prior to joining CaseyGerry, Hanumadass spent seven years as a civil litigator at San Diego-based Wingert, Grebing Brubaker & Juskie LLP, where he practiced various areas of law, including insurance defense litigation ranging from personal injury and wrongful death to labor and employment law. Prior to that, he was an attorney with DiCaro, Coppo & Popcke, practicing in health care law. He is the current president of the South Asian Bar Association, he serves on the San Diego County Bar Association's ethnic relations and diversity committee, and is the scholarship committee chair of Lawyers Club of San Diego. Since 2012, he has volunteered with Just in Time for Foster Youth, an organization dedicated to assisting foster youth in transition.
• • •
Brown Law Group partner Arlene Yang is going to do something very cool. She, as president of the Pan Asian Lawyers of San Diego, will lead a distinguished group of judges and attorneys to re-enact Wards Cove Packing Co. v. Atonio at the federal courthouse on March 25. In this employment discrimination case, Filipino Americans and other minority workers fought against segregated conditions in Alaska's canneries. It is an eye-opening look at a fascinating chapter in American history. You can sign up to attend at Brown Law Group's website.
Randy Frisch is vice chancellor of business administration at National University and is a former publisher of the San Diego Business Journal. He is licensed to practice law in California, Nevada and Idaho.