Paper Chase: 3 Buyers Said to Be Vying for U-T
Friday, March 6, 2015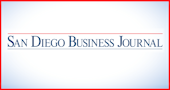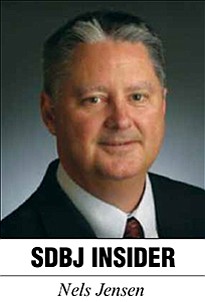 Respected newspaper analyst Ken Doctor has identified three "final" bidders for the U-T San Diego. He says U-T owner Douglas Manchester is handling negotiations himself and has let several exclusive negotiating windows expire. Until we hear from Papa Doug, we don't know what to believe.
Bidder No. 1: Tribune Publishing, which owns the Los Angeles Times and other metro dailies. Tribune sees efficiencies in rolling up Southern California properties. In its 147-year history, the San Diego property has been locally owned except for a two-year period in which Platinum Equity slashed staff and expenses before flipping it to Manchester. A Tribune ownership scenario is justifiably scary to U-T readers but makes the most sense from the business side.
No. 2: Malin Burnham's group of local philanthropists, which promises to form a nonprofit to run the company and reinvest profits in news coverage. Privately, this group doesn't think it's getting a fair shot. Publicly, they acknowledge they won't compete with "commercial offers." Manchester has been incredibly generous in his local philanthropy, but don't expect him to make a deal that shows him taking a loss on his U-T ownership.
No. 3: Former U-T CEO John Lynch, who according to Doctor "may" have lined up Los Angeles billionaire Ron Burkle as his funder.
My take: Manchester "may" have lined up a bidder to drive up commercial offers.
• • •
San Diego-based Jack in the Box has been winning over breakfast and late-night shoppers and their parade of big earnings has been rewarded by Wall Street. But in their most recent earnings call, CEO Leonard Comma said their research showed there was not much love for their burger lineup. Hence, the introduction of the Buttery Jack and the Sriracha Burger.
CFO Jerry Rebel said they have changed their long-running formula for TV ads and now devote double the amount of time and a larger percentage of visual space to the food itself.
That means we're going to see less of Jack. That's no fun.
• • •
PETA has taken a new approach in its efforts to shut down SeaWorld's Orca shows. It is challenging SeaWorld's accreditation with the Association of Zoos and Aquariums.
PETA, in a 15-page document with 64 footnotes, requests AZA hold them accountable for any violations of AZA's Accreditation Standards. PETA cited many conditions and incidents from previous accreditation periods. In essence, PETA also is calling out AZA.
PETA's long-term strategy is one of shame. But it appears to be akin to asking the NFL to solve its concussion issue by not playing tackle football.
Editor-in-Chief Nels Jensen can be reached via njensen@sdbj.com or 858-277-6897.