Former Biotech Exec Now Curing Sales and Marketing Woes
Friday, March 6, 2015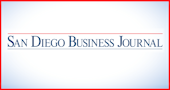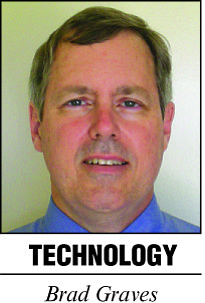 Richard Hollis' name has long been associated with biotechnology. But the 2008 recession and an unpleasant end to his last enterprise, Hollis-Eden Pharmaceuticals, got him thinking about new directions.
Hollis' new startup is in information technology — not biotech — though Hollis said there is a common thread. He only made the jump from carbon code to digital code.
His company is called Holonis, and if it does well in Southern California, Hollis plans to take it out of beta and into the national market.
Hollis wants to sell the marketplace on a set of well-integrated tools for sales and marketing on the Internet. The Holonis product has multimedia, social media, customer engagement, e-commerce and analytics components. There are plenty of places for search engines to discover.
Hollis estimates that he has put several million dollars' worth of time and money into the business, which now has 18 employees in downtown San Diego and 15 in India.
The businessman said he hopes to make money through subscription fees (he's selling software as a service) and by collecting a percentage of financial transactions performed through Holonis. When the time is right, he said, he will sell advertising.
Holonis plans to show its wares at the South by Southwest Interactive show later this month in Austin.
Hollis spent three decades in biotech, culminating with Hollis-Eden, which he founded in 1994. Hollis tells a story of the 2008 recession taking hold and a clinical trial whose early results could be interpreted different ways. His board saw no value in the compound being tested; Hollis did. Securities filings tell the tale of Hollis being terminated in March 2009.
Before the year was over, Hollis was well along with his Holonis project.
"When these things happen, it's how you respond to them" that matters, Hollis said. "My response was, I'm just going to create something again."
• • •
Light Fantastic: ASML recently said that it reached a new milestone for its experimental laser light source, designed and built by its Cymer unit in Rancho Bernardo. Engineers believe the EUV (extreme ultraviolet) laser, generated with the help of miniscule tin droplets, will be able to produce microchips with finer dimensions than what's currently on the market.
ASML said on Feb. 24 that customer Taiwan Semiconductor Manufacturing Co. Ltd. produced more than 1,000 wafers in a single day using the EUV laser on an ASML scanner. So far, the record — 1,022 wafers in 24 hours — is a one-shot event; ASML wants to demonstrate the feat with multiple customers over multiple days; it also wants to crank up the power beyond 90 watts and improve the system's stability. For now at least, the volume doesn't pencil out. Cymer CEO Ed Brown said in a recent interview that a memory factory might look for speeds of 2,500 to 3,000 wafers per day for full production.
• • •
Qual-Copter? Qualcomm Inc., which has $6.3 billion in cash, is investing some of its resources in drone companies — yes, more than one — just as the Federal Aviation Administration starts to clarify rules for the commercial use of drones in U.S. airspace.
The business led the $50 million series C round of funding for 3D Robotics, a maker of small unmanned aircraft which hopes to sell to businesses, according to a notice on the 3D Robotics blog Feb. 26. 3D Robotics, which produces not only physical aircraft but the software that controls them, has local roots. Its engineering team is based in Otay Mesa and manufacturing is concentrated in Tijuana. The company's headquarters are in Berkeley; sales and marketing are in Austin. The 3D Robotics blog calls Qualcomm (Nasdaq: QCOM)'s Snapdragon processors "ideal" for work in flying machines.
Separately, Qualcomm bought Philadelphia-based KMel Robotics on Feb. 2, according to a notice on the KMel Robotics home page. Two University of Pennsylvania graduates, Alex Kushleyev and Daniel Mellinger, founded the company in 2011. There was no word on financial terms. Kushleyev and Mellinger specialize in getting groups of drones to work together. To get a taste of how several KMel six-rotor drones can work precisely to accomplish something, go to http://bit.ly/1lIv19p or look up "Flying Robot Rockstars" on YouTube.
Qualcomm Ventures also notes that it is an investor in San Francisco-based Skycatch Inc., a company that offers drone-based mapping services to the construction, agriculture, mining and solar industries. The Wall Street Journal recently mentioned Skycatch in a story about big business' use of drones. For example, large construction firms are using flying machines to create 3-D models of job sites, to better understand how a project is progressing.
Of course, flying machines are not Qualcomm's core business. Microchips and wireless communications are, and Qualcomm showed off what's new in that space early this month at the Mobile World Congress in Barcelona, Spain.
The company announced advanced, 3-D fingerprint authentication technology as well as a new top-of-the-line processor, the Snapdragon 820. The chip has a custom 64-bit central processing unit architecture dubbed Qualcomm Kryo. The business said it will get samples of the chip into clients' hands during the second half of 2015. Qualcomm took the wraps off new chips in the mid-tier 400 and 600 series a few weeks before the Barcelona show.
Send San Diego technology news to bradg@sdbj.com.