Sequenom Reports Net Loss of $14.4 Million for Fiscal 2014
Thursday, March 5, 2015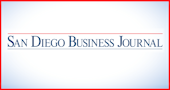 Sequenom Inc., a life science company providing genetic analysis solutions, reported its net loss for fiscal 2014 ($14.4 million) improved 87 percent from 2013 ($109.6 million).
The company brought in $151.6 million in total revenues, compared with $119.6 million for the prior year.
Sequenom is trading on the Nasdaq under the ticker symbol SQNM for $3.62 per share.