Mad Catz to Produce Peripherals for Rock Band 4 Video Game
Thursday, March 5, 2015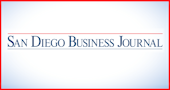 San Diego-based Mad Catz Interactive Inc. announced on March 5 that it will produce peripherals for the Rock Band 4 video game from Harmonix Music Systems Inc.
Shares of Mad Catz (NYSE/TSX: MCZ) stock closed up a nickel, or 12.6 percent, at 43 cents per share. Slightly less than 1 million shares traded hands.
Harmonix plans to launch Rock Band 4 for the PlayStation 4 and Xbox One later this year. The video game developer, based in Cambridge, Mass., released its first version of the game in 2007.
MadCatz peripherals will include a controller resembling a Fender Stratocaster guitar, a wireless drum kit and a microphone.