Price of InfoSonics Corp. Shares Rise Almost 60 Percent
Wednesday, March 4, 2015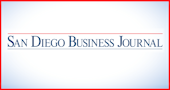 Shares of InfoSonics Corp. rose almost 60 percent on March 4, closing at $2.71, on the strength of the company's earnings report.
InfoSonics (Nasdaq: IFON) bucked the trend of the day as the broader market closed slightly lower. The Nasdaq as a whole closed down 0.26 percent, while the Dow Jones Industrial Average closed down 0.58 percent.
InfoSonics distributes wireless phones and other devices in the Americas under the verykool brand. For the final quarter of 2014, the business reported net income of $730,000 on net sales of $17.9 million — an improvement over the same period last year, when it reported net income of $125,000 on net sales of $11.9 million.
For 2014 as a whole, InfoSonics reported net income of $261,000 on net sales of $48.1 million, up from a net loss of $597,000 on net sales of $37.9 million in 2013.
Some 6.5 million shares of InfoSonics traded hands on March 4, according to Yahoo Finance. The figure is 30 times higher than an average trading day.
The company reported in a Nov. 14 securities filing that it had 14.36 million shares outstanding. Assuming that number has not changed substantially, the company now has a market capitalization of about $39 million.
Over the last 52 weeks, InfoSonics' stock price has ranged from $1.06 to $4.69.