Opponents Start Petition Drive to Repeal One Paseo Approval
Wednesday, March 4, 2015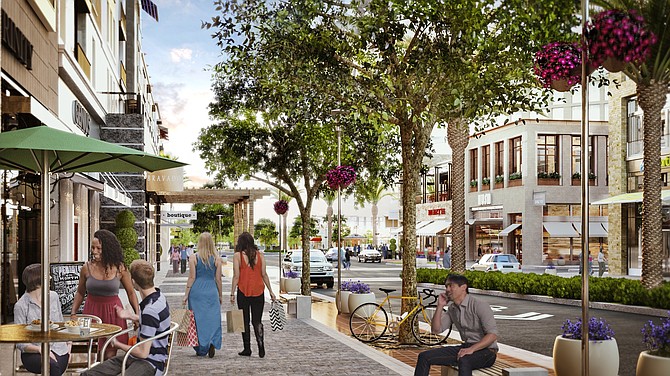 Opponents of the controversial One Paseo mixed-use development in Carmel Valley have begun a signature-gathering campaign, aimed at repealing the San Diego City Council's recent approval of the project or placing the issue before city voters.
Opponents led by a coalition known as What Price Main Street? have until March 25 to collect at least 34,000 voter signatures. If sufficient signatures are verified, the city council could either vote to repeal the approval or place the matter on a future election ballot, possibly in 2016.
"The City Council's vote for One Paseo flies in the face of good planning and what makes sense for our neighborhoods," said Ken Farinsky, a leader of What Price Main Street?, in a statement. "If not overturned, this vote could bring similar oversized developments to neighborhoods throughout San Diego."
The city council on Feb. 23 voted 7-2 to approve the 1.4 million-square-foot project proposed by Los Angeles-based developer Kilroy Realty Corp. The $750 million, 23.6-acre development includes 10 buildings with office and retail space and 608 condos and apartments.
While Kilroy and supporters said the development constitutes sustainable, smart-growth planning aimed at minimizing car trips, Carmel Valley residents and other opponents contended that the project was too big for the site and would create traffic and other problems.
Kilroy officials contend the company has made numerous changes to meet residents' concerns since first proposing the development in 2008, and that city officials have carefully reviewed the potential environmental impacts. The developer is aiming to start construction before year's end, with the first spaces available to occupy in 2018.