Crisi Medical Systems Acquired by Becton, Dickinson and Co.
Wednesday, March 4, 2015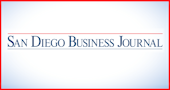 San Diego-based Crisi Medical Systems Inc., a medical technology company, has been acquired by global firm Becton, Dickinson and Co. (BD).
BD and Crisi entered into an exclusive partnership in June 2013 to jointly develop the BD Intelliport Medication Management System, a medication management solution for manual IV bolus injections.
The Intelliport system received clearance from the U.S. Food and Drug Administration in December 2014 and is expected to be commercially available in spring 2015.
Financial details on the acquisition were not disclosed.