West Consultants Awarded Army Contract Worth Up to $9.5 Million
Tuesday, March 3, 2015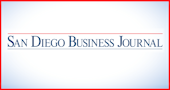 The U.S. Army said on March 2 that it awarded a five-year engineering contract to West Consultants Inc., a small business in San Diego.
Work under the indefinite delivery contract could we worth up to $9.5 million. The Army will now issue task orders, which will determine funding and work location for specific projects.
The Tulsa District of the Army Corps of Engineers awarded the deal.