Qualcomm Unveils Snapdragon 820 Processor
Tuesday, March 3, 2015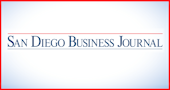 Qualcomm Inc. unveiled its newest top-of-the-line processor, the Snapdragon 820, at Mobile World Congress in Barcelona, Spain, saying that samples of the chip will be available to device manufacturers during the second half of 2015.
The Snapdragon 820 introduces Qualcomm (Nasdaq: QCOM)'s custom 64-bit central processing unit architecture, dubbed Qualcomm Kryo.
Qualcomm took the wraps off new chips in the mid-tier 400 and 600 series a few weeks ago.
Qualcomm is also using the Barcelona conference to debut its Zeroth platform, described as a combination of hardware and software that form a "cognitive computing platform designed to enhance on-device user experience."
For example, Zeroth technology will be able to work with a device's camera to recognize the scene in front of it (landscape scene, still life) and adjust settings accordingly. It will also be able to read text and handwriting, Qualcomm said. And it will be able to add a new layer to device security.
Zeroth will be optimized for devices running on the Snapdragon 820 chips.