LPL Financial Appoints Dan Arnold President
Tuesday, March 3, 2015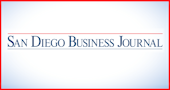 LPL Financial LLC, a custodian for registered investment advisors, and a wholly owned subsidiary of LPL Financial Holdings Inc., announced that it has named current chief financial officer Dan Arnold to the role of president effective March 13. Arnold will replace Robert Moore, current president of LPL, who has accepted the position of CEO of Legal & General Investment Management America.
Prior to becoming CFO for LPL, Arnold served as managing director, head of strategy for the firm. Previously, Arnold served as divisional president of LPL's Institution Services business, a distinction he earned after 12 years of leading UVEST, a broker dealer that was acquired by LPL in 2007.
With Arnold's appointment to president, Tom Lux has been named acting chief financial officer while LPL conducts a search for a new CFO. Lux joined LPL in 2009, holding several positions in LPL's finance organization, including executive vice president and chief accounting officer. With 30 years of accounting experience, Lux has held leadership roles with National Financial Services, Wachovia Securities, Everen Securities and Deloitte and Touche.
In addition, LPL also announced that it has promoted Andy Kalbaugh and Bill Morrissey to the positions of divisional presidents for Institution Services and Independent Advisor Services, respectively, in recognition of their leadership in the firm and the role they play in setting the strategic direction of their respective business units.
Kalbaugh and Morrissey will report to Arnold.