General Atomics Teaming With Spanish Engineering Firm
Tuesday, March 3, 2015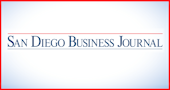 Opening the door to potential sales to Spain, General Atomics Aeronautical Systems Inc. announced on March 2 that it is teaming up with SENER, a Spanish engineering firm, to make its Predator B unmanned aircraft available to the government of that European country.
GA-ASI said it inked a teaming agreement with SENER that promotes use of the Predator B to support Spain's airborne surveillance and reconnaissance requirements.
Predator B has flown more than 1 million flight hours. The U.S. Air Force fleet has the largest fleet of the aircraft, which it calls the Reaper.