Fast Forward to Produce Central Coast Culinary Event
Tuesday, March 3, 2015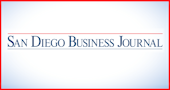 San Diego-based Fast Forward Event Productions has been chosen by Visit San Luis Obispo County to produce "Sunset: Savor the Central Coast," a culinary and wine event featuring celebrity chefs.
According to Fast Forward, the contract for the event is valued at $1.2 million. In its new role, Fast Forward will handle all aspects of the Central California production including: event operations, logistics, marketing, public relations, sponsorship and exhibitor sales, and vendor management.
Fast Forward is also the producer of the "San Diego Bay Wine & Food Festival." The seven-day event is one of the largest of its type in the state, the company said.
Fast Forward's partners, Michelle Metter and Ken Loyst, have played a supportive role in the San Diego culinary scene, having raised over $350,000 in hospitality, enology and culinary scholarships, according to Fast Forward.