Denovo Biopharma Gets Exclusive Drug License from Eli Lilly
Tuesday, March 3, 2015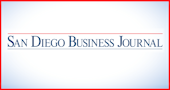 Denovo Biopharma LLC has exclusively licensed a previously failed late-stage neuroscience drug from global pharma firm Eli Lilly and Co., according to a recent news release.
The drug candidate, called pomaglumetad methionil, was primarily developed and tested in schizophrenia. The drug reached Phase 2 and 3 clinical studies, but ultimately failed to meet endpoint goals. However, later analysis identified a subset of patients who showed significantly improved outcomes.
Denovo, a San Diego-based biotech firm, will use its proprietary platform to identify genetic biomarkers of this successful subset in order to screen patient groups so that future clinical trials are more effective.
Through the deal, Denovo gains all rights to develop, manufacture and commercialize pomaglumetad globally, including transfer of all intellectual property and other rights, data, and information. Lilly has an option to re-acquire pomaglumetad upon a successful clinical trial, for predetermined undisclosed financial terms.