Hot Tub Maker Watkins Manufacturing Acquires Endless Pools
Sunday, March 1, 2015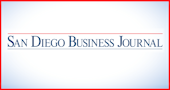 Vista-based Watkins Manufacturing Corp., the world's largest manufacturer of hot tubs, has acquired Endless Pools Inc. through Watkins' parent company, Masco Corp.
The company said the acquisition allows Watkins to expand its line of personal well-being products into the aquatic fitness category, opening new channels of distribution and access to a new customer base.
Watkins Manufacturing will maintain the Endless Pools brand and Endless Pools' headquarters will remain in Aston, Pa. Terms of the acquisition were not disclosed.