Hollywood Casino Jamul-San Diego Hoists Final Steel Beam of Construction
Sunday, June 28, 2015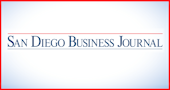 The Jamul Indian Village said June 25 that it hoisted the final steel beam of its building project — the Hollywood Casino Jamul-San Diego — into place.
The $360 million attraction, being built in partnership with Penn National Gaming Inc. (Nasdaq: PENN), will be the ninth casino in San Diego County with its planned opening in the middle of 2016.
The project is on tribal property on state Route 94 south of the business district of the East County burg of Jamul.
Richard St. Jean has been hired as the venue's general manager. The casino management expects to offer 1,700 slot machines, 43 gaming tables and restaurants.