Land Housing Auto Dealership Sold for $3 Million
Thursday, June 25, 2015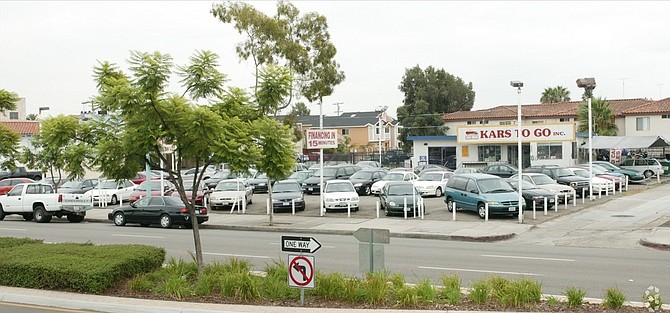 An affiliate of San Diego developer H.G. Fenton Co. has purchased a commercial land parcel currently housing a used-car dealership in the city's College Area for $3 million, according to CoStar Group and public data.
The seller of the 0.59-acre property at 3441 El Cajon Blvd. was Amir Sorkhpoosh of San Diego, represented by Shahnaz Mauch of Villa Group Real Estate and Mortgage. The buyer, recorded as T.R. Hale LLC, was represented by commercial broker Danny Fitzgerald.
The site currently houses the Kars to Go used-vehicle dealership. The all-cash transaction was an investment land sale and the buyer will not use the property for car sales, according to CoStar and the listing broker.
The purchased property is located near a mid-city site spanning the full 2000 block of El Cajon Boulevard where H.G. Fenton recently began work on The Boulevard, a new mixed-use, 165-unit apartment community.