General Atomics ASI Receives $121.4 Million Army Contract
Wednesday, June 24, 2015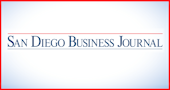 General Atomics Aeronautical Systems Inc. recently received a $121.4 million contract modification from the U.S. Army.
Under the deal, GA-ASI will provide its Army customer with 19 Gray Eagle unmanned aircraft and 19 satellite communication air data terminals. Work will be done in Poway and will last through September 2018.
Gray Eagle is a version of GA-ASI's Predator unmanned aircraft that has been modified to Army specifications.
The Army Contracting Command of Redstone Arsenal, Ala. awarded the deal, which the Pentagon announced on June 23.