Northrop Grumman Awarded $60.9 Million Navy Contract
Tuesday, June 23, 2015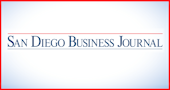 The U.S. Navy awarded Northrop Grumman Corp. a one-year, $60.9 million service contract related to its Broad Area Maritime Surveillance demonstrator unmanned aircraft, which is similar to its Global Hawk.
Under the deal announced on June 19, Northrop Grumman (NYSE: NOC) will provide logistics support, maintenance and field service representatives to ensure that the demonstrator aircraft is up to perform its mission of collecting intelligence, surveillance and reconnaissance data.
Some 70 percent of the work will be done at the Naval Air Systems Command in Patuxent River, Md., and 25 percent will be done at unspecified locations where the aircraft operates. The remaining 5 percent will be done in Rancho Bernardo, where the program is based — along with all of Northrop Grumman's other unmanned aircraft programs.
The Naval Air Systems Command of Patuxent River awarded the deal.