One Guess as to Where This Big Mixed-Use Project Is Planned for?
Friday, June 19, 2015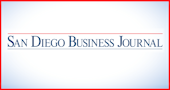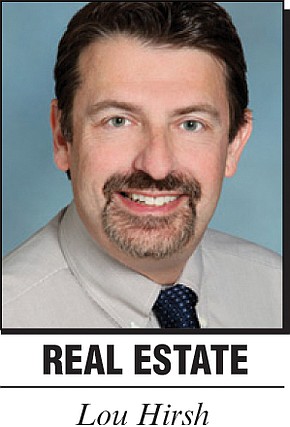 New development projects just keep on coming in downtown San Diego, especially in the red-hot East Village neighborhood. Among the latest being considered is a proposal by Lennar Multifamily Communities LLC for a two-building, mixed-use development with 368 residential units planned for a site at 460 16th St.
Subcommittees of the Downtown Community Planning Council and Civic San Diego recently reviewed preliminary designs for the full-block project that calls for a 21-story tower and five-story midrise building, with 18,580 square feet of commercial space and five levels of above- and below-ground parking for 508 vehicles. It is designed by architects at Carrier Johnson + Culture.
This is just the latest of several apartment and mixed-use projects underway or in the works in East Village, which has also recently witnessed the arrival of Fab Lab, a relocated facility focused on 3-D printing and other high-tech fabrication, and the start of construction on a new location of charter school Urban Discovery Academy. In early stages under different developers are two large mixed-use projects with residential and commercial components — Makers Quarter and IDEA1.
Among those also mulling a move to that neighborhood is the University of California, San Diego, which is considering establishing a "collaboration laboratory" downtown that would deal with social and urban issues. There's been no formal announcement, but the concept — discussed at a recent forum of the San Diego Architectural Foundation — was cheered by proponents of the long-planned IDEA District, who said the lab could help attract more elements geared toward innovation, design, education and the arts.
In the meantime, city planners are laying the groundwork for parks, promenades, bikeways and other amenities that new residents and businesses will be expecting when they settle in to those developments now underway. Civic San Diego recently began a series of public workshops to garner feedback on the master plan for 14th Street Promenade, a north-south "green street" park that will be geared to pedestrians and bicyclists rather than cars.
Civic San Diego has also activated a new website, eastvillagegreen.com, where residents can view details and offer input on East Village Green, a long-planned, 4.1-acre city park set to begin construction in 2016 and open in 2018. The first phase will span the block bounded by 13th, F, 14th and G streets, with planned elements including public plazas, an amphitheater, recreation center, water feature and a leash-free dog park.
• • •
Consulting Firm Opening El Cajon Office: Public Consulting Group, a Boston-based management consulting firm with several offices in the U.S., Canada and Europe, plans to set up shop in El Cajon after signing a six-year lease that begins on Sept. 1.
According to The Heritage Group, a commercial real estate management and investment advisory firm, Public Consulting signed a lease valued at approximately $4.6 million for the 30,000-square-foot space at 151 Van Houten Ave. The property owner, 151 LLC, was represented by Heritage Group's Kyle Clark, with Ron Miller of Colliers International representing the tenant.
The building, previously occupied for the past 25 years by the county of San Diego's health and human services department, is in the redevelopment district of central El Cajon. The property has recently undergone significant renovations.
• • •
New Food Options on the Menu: Locally based developer Coast Income Properties Inc. recently announced two new full-service restaurant tenants at The Village at Pacific Highlands Ranch, its retail center in the process of completing its first phase near Carmel Valley.
An October opening is planned for Crudo (which means "raw"), operated by Pascal Lorange, executive chef of the nationally known Fig & Olive. Crudo's offerings will include sashimi, carpaccio and other pasta and seafood dishes, according to a statement.
Operators of The Village anticipate a winter opening for Lemongrass & Ginger, led by celebrity chef Jose Manuel Ruigomez and featuring dishes influenced by Japanese, Korean, Thai and other Asian cuisines. The menu will include artisan and health-oriented items with locally sourced meats and produce.
In Coronado, operators plan to open a second location of San Diego-based The Front Porch, a retail shop known for its curated collection of gourmet foods and other specialty items from around the world. Owned by entrepreneurs Melissa Scott Clark and Gina Champion-Cain, Front Porch Coronado is set to open in early July at 918 Orange Ave.
• • •
Work Completed on Vista Apartment Project: San Diego-based Wermers Multi-Family Corp. recently completed construction work on the 69-unit Paseo Pointe apartment project, on South Santa Fe Avenue in Vista, the company announced.
Send commercial real estate and development news of general local interest to Lou Hirsh via email at lhirsh@sdbj.com. He can be reached at 858-277-8904.