Millennium Health Program Targets Unsafe Use of Opioids
Monday, June 15, 2015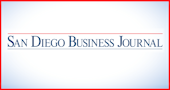 San Diego-based Millennium Health and its population health management subsidiary, RxAnte LLC, announced a new suite of integrated services to address the growing epidemic of unsafe use of prescription pain medicines known as opioids.
The company's risk-based opioid management program will be offered to health plans as a new approach to managing prescription opioid use. It features automated patient risk stratification, definitive lab monitoring for at-risk individuals and a platform for alerting potentially unsafe use.
The program is the first offering from Millennium Health to integrate the company's capabilities in predictive analytics, definitive drug therapy monitoring and provider engagement.
Until now, most efforts to address unsafe opioid use have been reactive, rather than preventive, the company said.
"We believe real progress requires more than merely identifying patients who are already dependent, abusing or overdosed on opioids," said Josh Benner, founder of RxAnte and executive vice president of strategy at Millennium Health. "With these tools we can know when someone is taking the first steps down that path, and can activate a circle of support that includes close monitoring and communication to their health care providers, pharmacy, and health plan."