Conservancy Buys Rancho Santa Fe Residential Land for $13 Million
Monday, June 15, 2015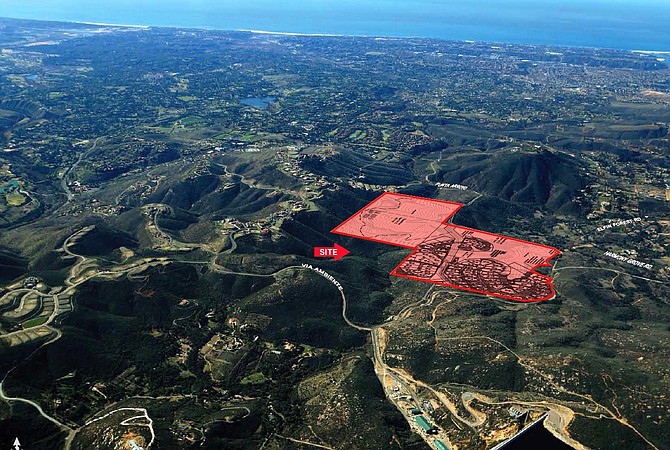 Escondido Creek Conservancy has purchased 242 acres of land in Rancho Santa Fe for $13 million, with plans to turn the property into an open-space preserve, according to brokerage company Colliers International.
The seller of the land, originally approved for a 77-lot residential development, was Cielo Del Norte LLC, represented by Colliers' Ciara Trujillo, David Santistevan and Gunder Creager. The acquired property will remain as open space in perpetuity.
The conservancy was represented in the transaction by Ann Van Leer of Land Conservation Brokerage. The conservancy's mission includes protecting and restoring the Escondido Creek watershed, a 26-mile creek that forms at Lake Wohlford and meets the Pacific Ocean at the San Elijo Lagoon.
Cielo Del Norte is a 1,740-acre private residential community with more than 528 luxury homes and 60 percent open space. Brokers said Colliers has handled transactions in which more than 75 lots at the development have been sold to several homebuilders.