Palomar Health May Close Downtown Escondido Hospital
Sunday, June 14, 2015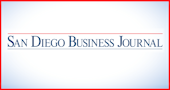 Palomar Health may close its downtown Escondido hospital, the board announced Thursday.
The 65-year-old hospital building between Grand Avenue and Valley Parkway is losing about $20 million per year and may need to close within the next few months.
The Palomar Health Downtown Campus houses labor and delivery, rehabilitation and behavioral health departments, and a standby emergency room.
If the Palomar board decides to close the structure at a meeting scheduled for June 24, those departments would be moved to Palomar Medical Center three miles away on Citracado Parkway and Pomerado Hospital in Poway.
Bobette Brown, a spokeswoman for Palomar, said there will be layoffs involved in the process of moving services, though no information was available on how many jobs would be eliminated. She said efforts will be made to preserve as many jobs as possible.
Since it opened in 1950, the hospital has been an integral part of downtown Escondido, and there was concern when Palomar announced it would build its new hospital in a business park on the west side of town.
However, hospital officials mitigated concern with a promise to maintain its downtown presence in addition to the new hospital.
Kenneth Lounsbery, co-leader of the campaign for Proposition BB, the $496 million referendum in 2004 that helped pay for the nearly $1 billion new hospital, said that promises were made to keep services downtown.
"I clearly remember making an ironclad promise to the voters that the downtown campus of the hospital would be retained as a vital part of the operation," Lounsbery told the San Diego Union-Tribune. "Closure of the east campus breaks the faith with the representations I made to voters."
It was not clear what would be done with the downtown property if it is closed. In a list of frequently asked questions posted on the hospital's website, Palomar says it "will be conducting a thorough review to determine the highest and best use of the downtown site."
Community forums on the possible closure will be held at 6 p.m. Monday, June 15, at Pomerado Hospital, 15614 Pomerado Road, Poway; and 6 p.m. Tuesday, June 16, at the Palomar Health Downtown Campus, 555 East Valley Parkway, Escondido.