Chinese-Backed Investor Group Buys $30M Stake in BioAtla
Thursday, June 11, 2015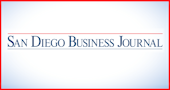 BioAtla LLC announced Thursday that a China-based investor group has purchased $30 million in BioAtla equity.
The proceeds will be used for the development of the company's conditionally active biologic (CAB) antibody therapies.
According to a recent news release, this investment will advance BioAtla's plans to collaboratively develop biotherapeutics with biopharmaceutical companies and institutions in China to address the high demand for therapeutic products and the growing demand in the China pharmaceutical market.
BioAtla's patent protected CAB platform can be used to develop a new class of immunotherapeutics activated in selected microenvironments within the body, such as those indicative of cancerous tumors. CABs can be generated in several different formats including naked monoclonal antibodies (mAbs), antibody drug conjugates, immune checkpoint inhibitors, bispecific antibodies, and chimeric antigen receptor (CAR) T cells.