Arcturus, Janssen Pharmaceuticals Sign Collaboration Agreement
Thursday, June 11, 2015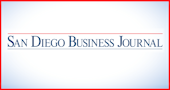 San Diego-based Arcturus Therapeutics Inc. announced Thursday that it has entered into a research collaboration and worldwide license agreement with Janssen Pharmaceuticals Inc.
Under the agreement, facilitated by J&J Innovation, the parties will work together to develop and commercialize RNA-based drug products for the treatment of specified diseases using Arcturus' UNA Oligomer chemistry and LUNAR nanoparticle delivery platform.
Arcturus will receive an upfront payment, research and development support, and pre-clinical, development and sales milestone payments, as well as royalty payments on any future licensed product sales, according to a recent news release.
Janssen will assume responsibility for development costs and all commercialization costs associated with the program. The collaboration brings together Arcturus' expertise and intellectual property in the field of RNA medicines along with Janssen's clinical development, regulatory, and marketing proficiency.