Welk Resort Group Closes $129.6M Securitization
Wednesday, June 10, 2015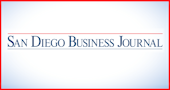 Welk Resort Group Inc. announced that it closed a $129.6 million securitization backed by notes receivable from vacation owners.
Escondido-based Welk Resorts develops, operates and manages vacation ownership resorts throughout the United States and Mexico for 50,000 timeshare owners, the company said.
According to Welk, the securitization allowed the company to refinance a portion of its warehouse facilities with existing commercial lenders, creating a fixed low-rate cost of funds for the term of the securitization. The transaction has also provided additional capital for the company, which will aid in the future development of Welk Resort properties.
Welk said the securitization was rated by both Standard and Poor's and Kroll Bond Rating Agency. The offering featured two classes of notes, with the senior note class receiving a rating "A (sf)", and the subordinated class of notes received a rating of "BBB+ (sf)". The initial outstanding principal balance of the senior and subordinated classes of notes are $117.788 million and $11.812 million, respectively, with note coupons of 2.79 percent and 3.28 percent, respectively. Blended pricing reflects a long-term coupon of 2.83 percent, at an advance rate of 96 percent.
"Completion of this securitization will ensure growth capital for our company moving forward," said Jon Fredricks, Welk president and CEO. "We are excited to expand into other top vacation destinations for our new and existing owners, including Breckenridge, Colorado and Poipu, Kauai."
There are currently five resort locations in Cabo San Lucas, Lake Tahoe, San Diego, Palm Springs and Branson, and two additional locations planned for future development in Breckenridge and Kauai.
BB&T Capital Markets served as structuring agent, joint-bookrunner and co-lead manager on this transaction, and Bank of America Merrill Lynch as joint-bookrunner and co-lead manager. Capital One Securities Inc. and Deutsche Bank Securities also served as co-managers.