Ignyta to Sell $75M of Common Stock in Underwritten Public Offering
Wednesday, June 10, 2015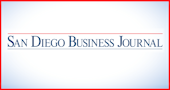 San Diego-based Ignyta Inc. announced Tuesday that it will sell about $75 million of its common stock in an underwritten public offering.
In connection with this offering, Ignyta will grant the underwriters a 30-day option to purchase up to an additional 15 percent of the shares of common stock offered in the public offering.
Ignyta (Nasdaq: RXDX), a precision oncology biotechnology company, anticipates using the net proceeds from the offering to fund research and development activities for its development programs and for working capital and general corporate purposes.
Credit Suisse Securities (USA) LLC, Jefferies LLC, Leerink Partners LLC and Piper Jaffray & Co. are acting as joint book-running managers for the offering and Cantor Fitzgerald & Co. and Ladenburg Thalmann & Co. Inc. are acting as co-managers.