Sanford Consortium, Takeda Pharmaceutical Establish Innovation Alliance
Tuesday, June 9, 2015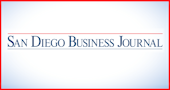 The Sanford Consortium for Regenerative Medicine and Japan-based Takeda Pharmaceutical Co. Ltd. have established a $10 million, five-year Innovation Alliance to identify translational research and proof-of-concept projects for therapeutics.
The Sanford Consortium is a nonprofit that includes the University of California, San Diego, The Scripps Research Institute, the Sanford-Burnham Medical Research Institute, the Salk Institute for Biological Studies, and the La Jolla Institute for Allergy and Immunology. The consortium is principally engaged in translational research in stem cell-based and regenerative medicine.
Takeda, headquartered in Japan, is a multinational company with research capabilities and expertise in the development and commercialization of pharmaceutical products.
Teri Melese, assistant vice chancellor for Industry Alliances at UC San Diego, said in a statement that the agreement encourages Takeda scientists and Sanford Consortium members to propose ideas for research projects, and promotes a rich, collaborative effort.
"This partnership of the consortium with Takeda builds upon the incredible research collaboration already in place between the member institutions, and working together will allow us to better understand and address key obstacles in bringing innovative and transformative therapies to patients," Melese said.
Kristiina Vuori, president of the Sanford-Burnham Medical Research Institute, added that Takeda's financial support coupled with the talent and resources of the consortium will expand the ability to identify new disease targets and produce drug candidates for clinical testing.