DEFENSE: ANALYST CALLS IT 'A TAX DRIVEN TRANSACTION'
Kratos' Division Sale Ditches a Lot of Debt
Friday, June 5, 2015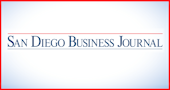 Kratos Defense & Security Solutions Inc. is making good on its pledge to sell part of the company, disclosing on June 1 that it struck a deal to sell its Electronic Products Division for $265 million. It plans to retire debt with the proceeds.
The buyer is Ultra Electronics Holdings PLC, the publicly traded, London-based defense and electronics contractor.
Publicly traded Kratos (Nasdaq: KTOS) hopes to buy back approximately $175 million to $200 million of its 7 percent senior secured notes, and pay down all outstanding amounts — roughly $41 million — on its bank credit facility.
Mark Jordan of Noble Financial Capital Markets likes the sale. The transaction is at "an attractive valuation," he wrote, adding that it deleverages the company and focuses the business on "high-growth operations" in the unmanned aircraft and satellite communications markets.
The Debt
Kratos reported that it had $622 million in long-term debt as of March 29. The line of credit increases that figure to $663 million.
By buying back a portion of its 7 percent notes, the company can eliminate $14 million to $15 million in interest payments annually, said Gabriel Wisdom of American Money Management in Rancho Santa Fe.
Kratos CEO Eric DeMarco said the decision to sell Electronic Products caps the company's search for strategic alternatives, which it announced late last year. The Kratos board weighed its options behind closed doors.
Kratos operates in a variety of defense markets and even outside the defense space. One sale that is not in the company's immediate future involves its Public Safety and Security Solutions business, wrote Michael F. Ciarmoli, an analyst with KeyBanc Capital Markets. Major actions involving that business are tabled for the near future, Ciarmoli wrote, adding that Kratos is refocusing that business on winning smaller-scale deployments at higher margins.
Ultra's Opportunity
The business that Kratos has elected to sell is based in Massachusetts, has four offices in the United States and United Kingdom, and employs 433 people, Ultra said.
It provides electronic systems, subsystems and components for electronic warfare, missile, radar and ISR programs. ISR stands for intelligence, surveillance and reconnaissance. Ultra said the acquisition was attractive because it gets the company into the U.S. electronic warfare market, which is growing at 3 percent per year.
Kratos, based in University Towne Center, bought the business in March 2011 for $270 million. It was known then as Herley Industries Inc.
Four years later, the business being sold is not exactly the one Kratos bought. The new deal calls for Kratos to hold onto the business unit's work in hypersonic flight, an electronic railgun project and missile defense, wrote analyst Mike Crawford, adding that retained assets produced $69 million in revenue last year.
Iron Dome
Crawford added that some people might call the missile defense business "the crown jewel Israeli electronic microwave assets." Kratos is involved in Israeli missile defense systems such as Iron Dome and David's Sling. The company plans to keep its manufacturing facilities in Israel.
The founder of Crawford's company, B. Riley & Co. LLC, advised Kratos in the sale. Like several analysts, Crawford predicted Kratos' stock will go to $9 per share. KTOS shares closed at $5.92 on June 3.
Crawford wrote that he sees Kratos' debt declining to $390 million when the transaction closes in the company's third quarter, which ends in September.
Wisdom said he has followed CEO DeMarco from his days at Titan Corp. and that DeMarco has a particular strength in accounting.
The deal with Ultra is "a tax-driven transaction," he said. Kratos' "very large" loss carry-forward decreases the tax bite on the sale, and Kratos gets to keep most of the sale price, Wisdom said.
"Those loss carry-forwards can be pretty valuable," said Wisdom, who some readers may recognize as a voice on the radio. The former rock music deejay now offers financial observations on Los Angeles news station KNX.
Following the transaction, Kratos said, the corporation will still have more than $200 million worth of net operating loss carry-forwards.
Regulators have yet to approve the sale to Ultra.
Ultra, which had $1.1 billion in revenue last year, said it is taking on debt to acquire the Kratos business unit. It also said that Richard Poirier will keep his job as president of that unit, which will go forward under the name Ultra Electronics Herley Industries.
Kratos had several businesses that it could have sold. Jordan, the analyst with Noble Financial, said he felt the only "untouchable" assets would have been unmanned aerial vehicles and satellite operations.
SunTrust Robinson Humphrey Inc. is serving as financial adviser to Kratos. Bryant Riley, founder, chairman and CEO of B. Riley & Co., has provided Kratos with strategic planning and advice. DLA Piper LLP provided legal advice to Kratos and its board.
KRATOS DEFENSE & SECURITY SOLUTIONS INC.
CEO: Eric DeMarco
Revenue: $868.0 million in 2014; $950.6 million in 2013
Net loss: $78 million in 2014; $37.2 million in 2013
No. of local employees: 240
Headquarters: University City
Year founded: 1994, as Wireless Facilities Inc., changed name to Kratos Defense in 2007
Stock symbol and exchange: KTOS on Nasdaq
Company description: Defense contractor with additional business in public safety and security