Kratos Defense to Sell Electronics Division for $265M to London Contractor
Monday, June 1, 2015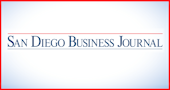 Kratos Defense & Security Solutions Inc. has agreed to sell one of its businesses to a London defense and electronics contractor for $265 million, the two companies announced June 1.
Ultra Electronics Holdings PLC will buy Kratos (Nasdaq: KTOS)'s Electronic Products Division, a business formerly known as Herley Industries Inc.
Kratos previously said that its directors were considering strategic options for its various business units. The June 1 announcement completes the process, Kratos CEO Eric DeMarco said in a prepared statement.
The unit being sold provides electronic systems, subsystems and components for electronic warfare, missile, radar and ISR programs. ISR stands for intelligence, surveillance and reconnaissance. The Israeli portion of the business will remain part of Kratos.
The two parties will need regulatory approvals to complete the sale.
Following the sale, Kratos said it hopes to retire some debt, buying back approximately $175 to $200 million of its 7 percent senior secured notes, and paying down all outstanding amounts — roughly $41 million — on its bank credit facility.
SunTrust Robinson Humphrey Inc. is serving as financial advisor to Kratos. Bryant Riley, founder, chairman and CEO of B. Riley & Co., provides Kratos with strategic planning and advice. DLA Piper LLP provided legal advice to Kratos and its board.