Suneva Medical Raises $35.4 Million in Capital
Friday, July 31, 2015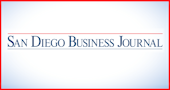 San Diego-based Suneva Medical Inc., a developer of facial skin products, announced the closing of a $15 million equity investment by Almirall Inc., an affiliate of Almirall S.A., a global pharmaceutical company primarily focused within the therapeutic area of medical dermatology.
The company also recently completed a $20.4 million growth-capital term loan with an account managed by HealthCare Royalty Partners, the proceeds of which were used in part to pay off an existing $10 million growth-capital term loan.
The company also increased the size of an existing working capital facility with Comerica Bank. This financing provides a strong foundation for the company's continued growth and the ongoing launch of Bellafill, an FDA approved dermal filler proven to be safe and effective for the correction of moderate to severe, atrophic, distensible facial acne scars on the cheek in patients over the age of 21 years.
In conjunction with the investment, Almirall will receive one seat on Suneva Medical's board of directors. In addition to Almirall, other major equity investors include HealthCare Royalty Partners and Polaris Ventures.