General Atomics Unit Receives Contract from Italian Air Force
Tuesday, July 28, 2015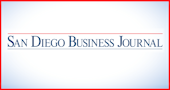 General Atomics Aeronautical Systems Inc. received a one-year contract covering logistics support for the unmanned aircraft flown by the Italian air force. The deal could be worth as much as $10.5 million.
The U.S. Air Force announced the foreign military sale on July 27. Work will be done in GA-ASI's facilities in Poway, and overseas.
The Italian air force recently marked 10 years of flying remotely piloted aircraft; its fleet of 13 unmanned aircraft includes both original Predator and heftier Predator B models (known as Reaper in the U.S. military). The recent contract announcement did not specify what models the General Atomics unit would support.
The Air Force Life Cycle Management Center at Wright-Patterson Air Force Base in Ohio awarded the deal.