City Heights Apartment Property Sold for $2.44 Million
Tuesday, July 28, 2015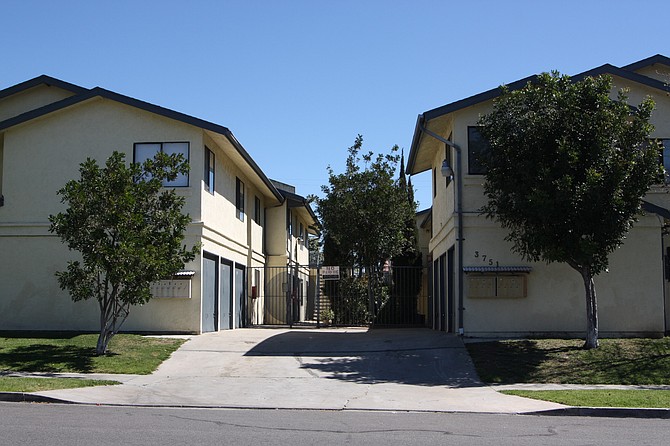 SRM Investments LLC of San Diego has purchased a 14-unit apartment property in City Heights for $2.44 million, according to brokerage company ACRE Investment Real Estate Services.
The seller of the two-building property at 3751-3761 36th St. was CLNM Holdings LLC of San Diego, represented by ACRE's Diana Fusina and Bill Anderson. The buyer was represented by Robert Vallera and Matt Kennedy of Voit Real Estate Services.
The property was built in 1988.