SDG&E Awards $1M in Grants for Fire Safety, Disaster Preparedness
Friday, July 17, 2015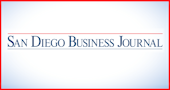 San Diego Gas & Electric announced it has awarded $1,000,000 in grants to more than 87 regional safety partners as part of SAFE San Diego, a SDG&E philanthropic initiative aimed at supporting nonprofit organizations dedicated to disaster preparedness, emergency response training, wildfire education, and defensible space assistance programs.
Some of the groups SDG&E supports include the Fire Safe Council of San Diego County, Poway CERT Program, 2-1-1 San Diego Disaster Program, the Burn Institute, and the Rincon Fire Safety and Prevention Outreach, the company said. Additional funding from SDG&E was recently presented to the San Diego County and the San Diego Regional Fire Foundation for the purchase of Automatic Vehicle Locators.
"Safety is paramount at SDG&E, and we will continue partnering with state and local fire agencies, first responders, and weather experts to enhance overall fire preparedness in the region," said John Sowers, vice president of SDG&E's electric distribution operations. "SDG&E is proud to support these regional safety partners whose programs help entire communities prevent and prepare for future fires and other emergencies."
SDG&E is a public utility that provides energy service in San Diego and southern Orange counties. SDG&E is a subsidiary of Sempra Energy.