Tech Startup MyDx Inc. Launches First Sensor/App
Tuesday, July 14, 2015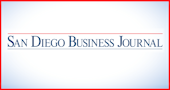 San Diego-based tech startup MyDx Inc. announced the nationwide launch of its initial product containing the CannaDx sensor and app, designed to help consumers test, index and review strains of medical marijuana.
MyDx uses interchangeable sensors to test solids, liquids and gases to reveal their chemical composition. MyDx incorporates proprietary technology formerly used by NASA. Samples are sent via Bluetooth to the MyDx app, giving users a chemical profile of the sample.
MyDx plans to launch additional sensors, including OrganaDx, which will test samples for pesticides in food; AquaDx, which will test for chemicals in water; and AeroDx, which will test for pollutants in the air.
Cannabis contains over 400 different chemicals that reportedly can relieve stress, anxiety and pain.
The MyDx App is available for iOS and Android devices through the Apple App Store and Google Play.