Rear Adm. Markham Rich to be Next S.D. Navy Mayor
Thursday, July 9, 2015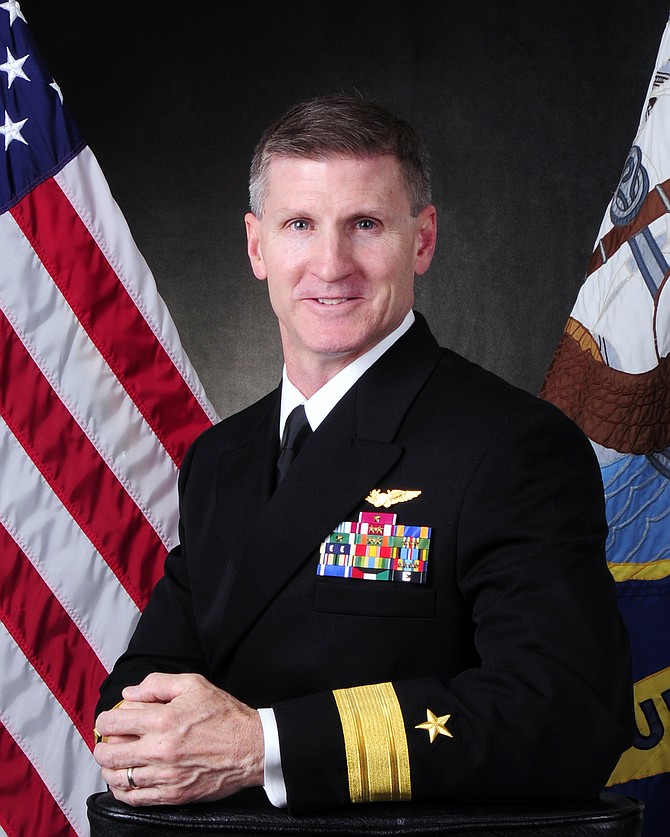 Rear Adm. Markham K. Rich will take his new post as "Navy mayor" of San Diego on July 13 during a private ceremony on the USS Midway museum. Rich's official title will be commander, Navy Region Southwest.
Rich will relieve Rear Adm. Patrick J. Lorge, who is retiring from the Navy after 34 years of service.
Rich is a native of Jacksonville, Fla. and a naval aviator. Like Lorge, his previous assignment was in Washington, D.C.; Rich is finishing his assignment as commandant, Naval District Washington and deputy commander, Joint Forces Headquarters National Capital Region.
The office that Rich will lead oversees Navy facilities in San Diego as well as in six Western states. The command provides base operating support functions for operating forces throughout the region, including housing, environmental, security, emergency response, family services, port services, air services, bachelor quarters and logistical concerns.