Medical Device Maker ResMed Acquires CareTouch
Wednesday, July 8, 2015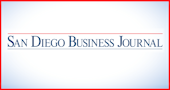 San Diego-based ResMed, a company that makes devices for sleeping disorders, has acquired Westminster-based CareTouch, a medical equipment resupply and health information communications firm, officials announced Wednesday.
Financial terms were not immediately disclosed.
As a result of the acquisition, CareTouch will be rebranded as ResMed ReSupply. CareTouch's employees and CEO Matthew Dolph have joined the operations of ResMed (NYSE: RMD).
CareTouch's patient care management offerings include the CareTouch 360 platform, which is used by health care providers to monitor patients' orders, take payments and provide call center services for patients. The company also developed CareInteract, an audio library of more than 2,400 health topics.