Shelley Lyford to Succeed Nick Valeriani at West Health
Tuesday, July 7, 2015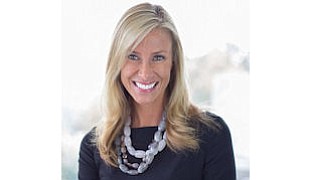 West Health announced Tuesday that Nick Valeriani will retire from the organization's chief executive officer position, effective Sept. 4.
Valeriani will remain on the Gary and Mary West Health Institute's board of directors and will join the Gary and Mary West Health Policy Center's board.
Shelley Lyford, currently the Institute's chief operating officer and president of successful aging, will assume the role of chief executive officer of West Health. She also serves as president and chief executive officer of the Gary and Mary West Foundation.
"I am deeply honored to have led this wonderful organization in its mission to improve health care, which has been one of the best experiences of my 37-year career," Valeriani said. "It is the right time for me to relinquish my day-to-day leadership responsibilities to Shelley, as we have worked to further clarify and focus our work on enabling successful aging. We have laid out a vision for West Health that builds upon our research to-date to make successful aging a reality for all seniors; it will be our North Star."
Lyford brings extensive experience in developing and leading organizations focused on seniors. In 2007, Lyford helped launch the Gary and Mary West Foundation, which is the second-largest private foundation in San Diego. In her role as its president and CEO, Lyford oversees the organization's philanthropy, with a focus on positively impacting the health and well-being of seniors. She has led the Foundation's senior portfolio efforts, including supporting organizations such as Serving Seniors and the flagship Gary and Mary West Senior Wellness Center.
Prior to her work with Gary and Mary West, Lyford was a director at the Cystic Fibrosis Foundation and the Joan Kroc Institute at the University of San Diego. Lyford currently sits on the Executive Committee of Grantmakers in Aging and is chairperson of the newly-formed Gary and Mary West Senior Dental Center. Lyford has been with West Health since its initial formation in 2009.