Airport Approves Pilot Program for Rideshare Providers Lyft, Uber
Monday, July 6, 2015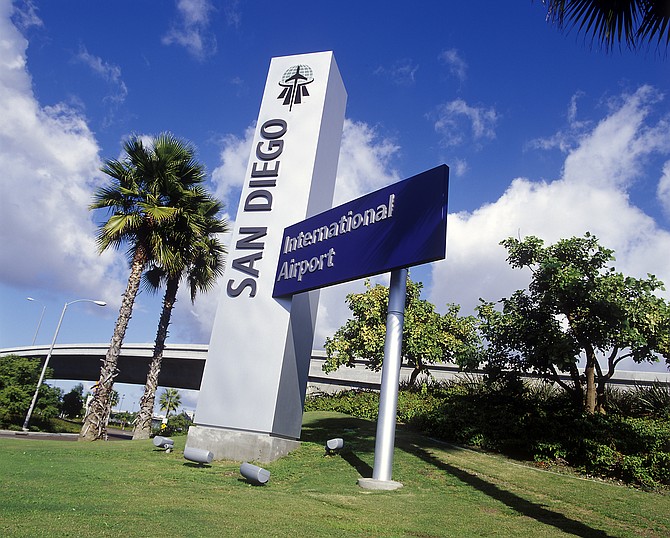 San Diego International Airport operators have given the go-ahead for ridesharing companies Lyft and Uber to begin operations at the airport, as part of a pilot program.
Officials recently signed permits for the two companies to begin operations at the airport immediately, augmenting existing service provided by Opoli, according to a statement from the San Diego County Regional Airport Authority.
Officials said the pilot program for Lyft and Uber will run through June 30, 2016, after which the airport authority will evaluate how it's working and determine whether tweaks to the process or regulations are required.
Airport staff have worked with the ridesharing industry over the past year to draft a permit process for transportation network companies to operate, in addition to taxi and other companies already providing services.
On July 1, the airport authoity's executive board adopted a resolution that removes a fingerprinting requirement from the authority's background-check process for several ground transportation providers. Transportation network companies will continue to conduct their own accredited background checks of drivers.
"The Airport Authority always looks for ways to improve the customer experience for our passengers," said Robert Gleason, the authority's board chairman. He said the airport will keep safety as a top priority while expanding its in-demand transportation options.
Board member April Boling said officials "sought to ensure a level playing field" for all commercial ground transportation providers at the airport, and the permitting policies for transportation network companies are stringent. Similar agreements with other providers are expected to be made in the near future.
Bakari Brock, Lyft's director of business development, said the permitting agreement followed "months of collaborative work" with airport officials, who recognized ridesharing "as a safe, reliable and innovative" transportation option.
"Riders and drivers in San Diego have made clear their desire for ridesharing options like Uber at San Diego Airport, as they have done at airports across the nation," said Christopher Ballard, general manager of Uber San Diego.