Comic-Con Opts to Remain in San Diego through 2018
Sunday, July 5, 2015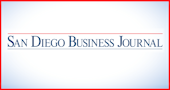 Comic-Con International, the pop-culture mega-event that annually brings 130,000 people to the San Diego Convention Center, will be staying in San Diego through 2018, organizers and city officials announced.
"Fans near and far can rejoice that their favorite superheroes and celebrities will continue to gather under the San Diego sun," Mayor Kevin Faulconer said at a July 2 news conference. "San Diego and Comic-Con are a natural pair and we're both extremely pleased to continue our four-decade partnership."
The event has been held in San Diego since its 1970 debut, with this year's 46th gathering set for July 9-12. Prior to the downtown news conference, it was committed to the local convention center only through 2016.
"We've grown up in San Diego and we're excited to have reached an agreement that will keep us here through 2018," said Comic-Con Marketing Director David Glanzer.
Exact financial terms were not disclosed. Prior to the announcement, Comic-Con organizers said final talks with local hotels had boiled down to pricing, inventory and other issues tied to blocks of rooms set aside by more than 50 hotels specifically for Comic-Con.
Organizers sought to hold 2017 and 2018 levels at those already in place for the 2016 event.
Convention center officials released revised figures noting that Comic-Con, the center's largest annual event, is conservatively estimated to generate $135.9 million in regional economic impact, including $80.4 million in direct spending by attendees and $2.8 million in tax revenue.
The news of the extension came as convention center operators continue to seek ways to expand the venue and retain big events such as Comic-Con, which has been courted in recent years by cities such as Anaheim, Los Angeles and Las Vegas. Organizers have said for several years that Comic-Con is outgrowing the San Diego Convention Center, with programs increasingly staged at neighboring hotels in addition to the center's exhibit spaces.
"I think it is no secret that we feel an expanded convention center would be beneficial to the city and would be welcome to Comic-Con fans," Glanzer said prior to the extension announcement. "The city, local hotels and the convention center have worked very hard to address our space concerns even without an expanded center, so I think we're proceeding accordingly."
Drawing Power
Comic-Con provides a major summer boost to the local economy, including big business for bars, restaurants and other venues filled by non-attendees taking in the festivities at places such as the Gaslamp Quarter and East Village.
"The San Diego hotel room occupancy is nearly always 99 percent on the Friday and Saturday night during Comic-Con," said convention center spokesman Steven Johnson, noting that no other event packs the same clout.
Similar to past years, this year's Comic-Con will take up about 56,000 hotel room-nights booked in agreed-upon reserved blocks at around 70 properties within the city of San Diego. Most of those rooms were reserved by convention-goers weeks if not months ago.
Johnson said the event will also likely generate another 60,000 to 70,000 room nights at hotels that are not part of the pre-reserved block, within the city and elsewhere in San Diego County.
Convention center officials continue to mull options for expanding the center, following last year's court ruling that nullified a hotelier-approved surcharge on room bills that would have paid for the bulk of a planned $520 million expansion.
The center is also looking to address more pressing and immediate operational needs, including how to finance repairs and maintenance of the facility. The waterfront center first opened in 1989 and was expanded in 2001.
Study Time
Convention center officials recently partnered with the city of San Diego and JMI Realty to retain the consulting firm Convention Sports and Leisure International. Among other issues, a $90,000 study is weighing options to expand the center, including the possible use of noncontiguous nearby buildings to create a "campuslike environment" or satellite facilities to accommodate events.
Johnson said center officials will likely be presenting options from consultants to the San Diego City Council sometime this fall. Also, the San Diego Convention Center Corp., which operates the facility, is considering applying to a state program known as the Infrastructure Bank, to finance needed improvements to the existing facility, including repairs to the Sails Pavilion fabric structure.
In a separate study announced recently by center operators, consultants at The Superlative Group are examining potential naming-rights and sponsorship programs that could help the center pay for other long-term operating and maintenance needs.
According to a report issued in May by the San Diego County Grand Jury, the convention center faces a projected shortfall of approximately $43.9 million for capital, operations and maintenance expenses for fiscal years 2016 through 2020, for an average of $8.7 million annually. The price to replace the sails and the flooring of the Sails Pavilion alone is estimated at more than $15.6 million.
The nonprofit Comic-Con International is based in San Diego and has been holding its annual event in the city since 1970, when it was a small niche gathering for comic book geeks staged in a meeting room at downtown's US Grant hotel.
It has since exploded into a global promotional platform for producers of movies, TV shows, comic books and other media, aiming to reach target fans passionate for all things geared to the worlds of superheroes, science fiction, horror and fantasy.
In addition to the crowds and party atmosphere that pervade the convention center and surrounding downtown area, Glanzer said this year's event will feature programs held at the new downtown Central Library in East Village, including a Comic-Con art gallery showcasing archive artwork from the event's four-decade-plus history.