Hotel Deals Are Going Strong as Sector Continues to Prosper
Thursday, July 2, 2015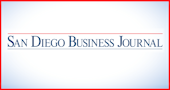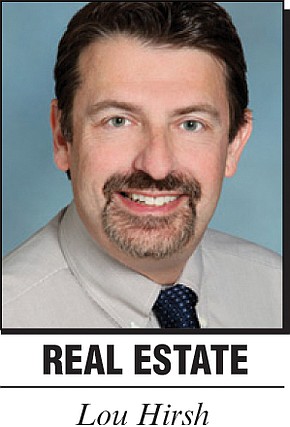 A strong hospitality climate is keeping hotel properties high on the list of big San Diego County deals so far in 2015.
Among the latest examples is the $40 million purchase of the 224-room DoubleTree by Hilton in Carmel Valley by an affiliate of San Diego-based Southwest Value Partners. CoStar Group reported that the seller was an affiliate of San Francisco-based Fillmore Capital Partners, represented by Bob Kaplan and Rod Apodaca of CBRE Group Inc.
This deal followed several other high-profile and pricier buys. Since April, developer Douglas Manchester announced he was selling his majority stake in the Grand Del Mar resort in Carmel Valley to Blum Capital and Fairmont Hotels for more than $200 million; Strategic Hotels & Resorts Inc. sold the Hyatt Regency La Jolla to Walton Street Capital LLC and JMA Ventures LLC for $118 million; and Oak Coast Properties LLC of Los Angeles bought the DoubleTree hotel at Hotel Circle in Mission Valley for $49.2 million.
New hotels are opening with still more under construction throughout the county. For instance, Solana Beach-based Alps Group of Hotels, led by President Sharad Khandwala, recently opened a 133-room Holiday Inn and a 106-room Staybridge Suites at a site on Palomar Airport Road, in Carlsbad's Bressi Ranch industrial park.
That opening came shortly after the debut of a 104-room Holiday Inn Express & Suites in Mission Valley, developed by locally based Hotel Investment Group Inc.
Credit a continually improving hospitality economy for much of the recent hotel sales and development activity. The research firm STR Inc. reported that San Diego County's hotels racked up more than $1 billion in revenue during the first five months of 2015, up 12.5 percent from the same period a year ago.
At the end of May, the local hotel occupancy rate stood at 76.2 percent, an increase of 4.5 percent from the same point of 2014. The average daily room rate rose 6.6 percent, to $144.49, and revenue per available room was up 11.4 percent at $110.17.
With numbers like those, it's understandable why San Diego's Cisterra Development would have the confidence to include a 160-room luxury Ritz-Carlton hotel in its mixed-use project proposed for downtown's East Village and slated for review by a Civic San Diego committee on July 15. Plans call for what would be San Diego County's first Ritz-Carlton, along with 205 residential units and possibly a gourmet grocer at Seventh Avenue and Market Street.
• • •
BioMed Realty Expands UK Footprint: San Diego's BioMed Realty Trust Inc. plans to expand its already sizable life-science property holdings in the United Kingdom, and its next big project involves a tenant that is also based locally — genomic research and development firm Illumina Inc.
BioMed officials said Illumina has signed a 20-year lease for a 155,000-square-foot research building that BioMed is developing in Cambridge, England, and the location will also serve as Illumina's new European headquarters.
A BioMed spokeswoman said the project's development cost is estimated at between 50 million and 60 million British pounds, which at current exchange rates translates to approximately between $78.6 million and $94.3 million in U.S. dollars.
BioMed is developing the project on land it acquired from the U.K.'s Welding Institute under a long-term ground lease, allowing BioMed to enlarge its existing Granta Park campus. In a BioMed statement, U.K. Parliamentary Under Secretary George Freeman called the arrangement by the two San Diego companies "great news for our area" and a "strong endorsement'' for the U.K.'s life science industrial strategy.
The new Illumina building is expected to grow BioMed's presence in the Cambridge market to nearly 700,000 square feet.
• • •
Residential Construction Up, Commercial Down: San Diego County's contracts for future construction dropped 55 percent from a year ago in the first five months of 2015, coming in at just under $1.1 billion in value.
According to the latest monthly numbers from Dodge Data & Analytics, the value of nonresidential projects fell 76 percent in the January-to-May period, to $478.4 million. Residential projects presented a brighter picture for those in the building industry, with the total contract value rising 34 percent, to $619.9 million.
The construction industry research firm tracks building permits pulled for new construction and renovations. The residential category includes single-family and multifamily housing projects, while nonresidential takes in government, education, office, retail and other types of non-housing projects.
• • •
Little Italy Restaurant Prepares for Debut: Los Angeles-based organic restaurant Café Gratitude is gearing up for a mid-summer debut of its 4,000-square-foot restaurant at 1980 Kettner Blvd., on the ground floor of the Broadstone Little Italy apartment complex.
Operators said the downtown eatery will be filling 75 front and back-of-the-house positions, with on-site interviews scheduled to run July 6-8. More information is available at cafegratitude.com.
Send commercial real estate and development news of general local interest to Lou Hirsh via email at lhirsh@sdbj.com. He can be reached at 858-277-8904.