Essay Contest Aims to Help Public Transit Pick Up More Riders
Thursday, July 2, 2015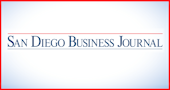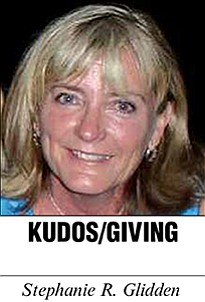 Helping the environment, saving money and extra study time were a few compelling arguments high school seniors made about the benefits of taking public transit to win laptops as part of the Metropolitan Transit System and Coca-Cola Cos. Laptop Scholarship Essay Contest.
Lenovo Yoga 2-in-1 touch-screen laptop computers were awarded to the top 40 student essay writers from 27 schools in San Diego County. Students were required to submit an application form along with a 1,000-word persuasive essay targeting college students on the benefits of taking transit to class and to get around San Diego. The laptop scholarship contest is a partnership between MTS, Coca-Cola Refreshments of San Diego and the San Diego County Office of Education.
"Each year, the competition grows," said MTS Board Chairman Harry Mathis. "Students participated from all over the county, including Chula Vista, El Cajon, Scripps Ranch and Oceanside. Many of these students are also passengers so they understand the benefits of taking transit. We appreciate the partnership with Coca-Cola and the San Diego County Office of Education to help make this a great learning experience for hundreds of students participating each year."
To be eligible to win, students had to be San Diego County residents, enrolled in a San Diego County high school and slated to graduate in spring 2015. Judging criteria for the student essays were based on creativity, grammar, research and critical thinking. MTS received 206 entries from students at 66 high schools.
• • •
The Walmart Foundation's California State Giving Council recently announced a $50,000 grant to San Diego-based Workshops for Warriors, an organization assisting veterans who are transitioning into civilian life through training, mentoring and job placement.
The funds will be used for much-needed internal IT infrastructure development to integrate the program's admissions, registrar's, financial aid and career services databases.
"In the last two years, our school has gone through rapid and profound change," said Rachel Luis y Prado, vice president of strategy and analytics for Workshops for Warriors. "We have transitioned from a local nonprofit to receiving nationwide recognition with multiple requests to replicate our program throughout the country. However, it would not be prudent to expand our offerings and increase capacity without first developing our infrastructure. With Walmart's support, we can streamline our systems to maintain and improve our capacity to reach and expand our student body."
Founded in 2008, Workshops for Warriors provides veterans and injured vets with vocational training in manufacturing fields. Since 2011, the organization has trained 175 veterans and wounded warriors, with 100 percent of graduates obtaining jobs in advanced manufacturing.
• • •
Reality Changers hosted its 15th Annual Scholarship Celebration to recognize nearly 300 high school seniors who will be earning over $20 million in scholarships and attending colleges across the nation. The organization will also be honoring its 8th-11th grade students earning scholarships to attend the University of California, San Diego's Academic Connections and a summer leadership camp. "These students have overcome tremendous odds," said Reality Changers' founder and President Christopher Yanov. "They are a testament to what one can accomplish with a lot of determination and some guidance along the way."
This year's event is the region's only gathering of its kind — celebrating higher education in a festive environment including music, videos, and student speakers. Speaker of the Assembly Toni Atkins, Supervisor Greg Cox, City Councilmember Marti Emerald, and County Treasurer Dan McAllister were there to honor the tremendous accomplishments of Reality Changers' students.
SeaWorld Parks & Entertainment Inc. was the presenting sponsor — all venue costs will be covered as a result. Ticket sales, sponsorships, and donations will help Reality Changers assist more college students.
Send Kudos/Giving items to sglidden@sdbj.com.