Always Hungry for Opportunity, Qualcomm Backs MangoPlate
Thursday, July 2, 2015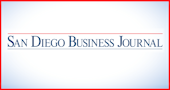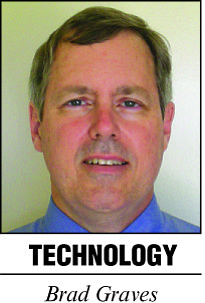 When it comes to making investments, Qualcomm Inc. views the world as its oyster.
Qualcomm Ventures is one of three entities that recently put a combined $6.1 million into MangoPlate, a South Korean business that is eyeing expansion into other Asian countries.
MangoPlate calls itself a restaurant discovery service that goes beyond a simple directory. It looks at restaurant data, individual preferences and social networks to provide "personal dining recommendations." It sounds as if its service is sorely needed in South Korea, where paid blog posts try to influence diners' decisions. MangoPlate lets its users provide their own reviews and photos.
Also contributing to the $6.1 million round were SoftBank Ventures Korea and Yahoo Japan's YJ Capital.
"Food-tech is a new industry with great potential," said James Kwon, director of Qualcomm Ventures, in a prepared statement. Qualcomm shares trade on the Nasdaq under the symbol QCOM.
• • •
Cyber Supply and Demand: Industry needs cybersecurity experts, and San Diego's Cyber Center of Excellence recently set out to discover how well San Diego's universities are filling that need. What it found was better than some observers expected.
Many thought that East Coast schools did better at preparing students for cybersecurity jobs, and that the East Coast was the best place to get a job after graduation.
Meanwhile, there is a demand for cybersecurity talent in San Diego, in private industry and the military.
"It looks like (local) schools are producing the right kind of people in the right kind of numbers," said Ken Slaght, the Cyber Center of Excellence co-chair and president, and a former commanding officer of SPAWAR.
The center went about its research by getting together with top university officials and employers to better define what graduates had to offer and what employers needed. A large meeting on June 10 at Qualcomm drew many stakeholders. It turned out that the educators and the employers were often speaking in terms that the other party did not recognize, drawing a mistaken conclusion that San Diego talent wasn't meeting local needs.
During the meetings, employers emphasized that students needed more experience. The parties are very interested in internships.
One potential hurdle, Slaght said, is that by law, students at state schools cannot participate in classified government programs — though students at some private schools can.
SPAWAR is the U.S. Navy command that deals with information technology and is more formally known as the Space and Naval Warfare Systems Command.
• • •
Memo to Detroit: Why not San Diego? Ford Motor Co. (NYSE: F) has introduced a car-sharing service with a twist. It has invited people who have bought their cars via Ford Credit to lend those cars out to a group of pre-screened drivers vetted by Ford Credit. An auto's owner benefits by collecting rental fees to offset the cost of a new car. Drivers and owners are matched through the Getaround car-sharing service, which is currently available in San Francisco, Berkeley and Oakland; Portland;
Chicago and Washington, D.C.
Getaround claims an automobile owner can make up to $10,000 a year by renting out a vehicle.
San Diego already has a car-sharing service in Car2Go, which is part of Daimler AG.
• • •
Software Writing Is a Team Sport: "Agile" and "scrum" refer to a team approach to writing better software. ID Analytics LLC recently received the 2015 Agile San Diego Team Excellence Award during Scrum Day San Diego. The conference, held June 12 at the Marina Village Conference Center on Mission Bay, included talks from Tirrell Payton, Diana Larsen, Marcelo Fernández, Lauren Feehrer and Niv Genchel; Genchel spoke about software development and continuous improvement at San Diego's Mitchell International Inc.
Mitchell International offers software for insurance, including automotive and health care. ID Analytics deals in consumer risk management. Steve Dyrdahl, ID Analytics' vice president of engineering, reported that his business has "successfully scaled the Agile process to 10 scrum teams."
Send San Diego technology news to bradg@sdbj.com.