Office Tower at Aventine Sells for $150 Million
Wednesday, July 1, 2015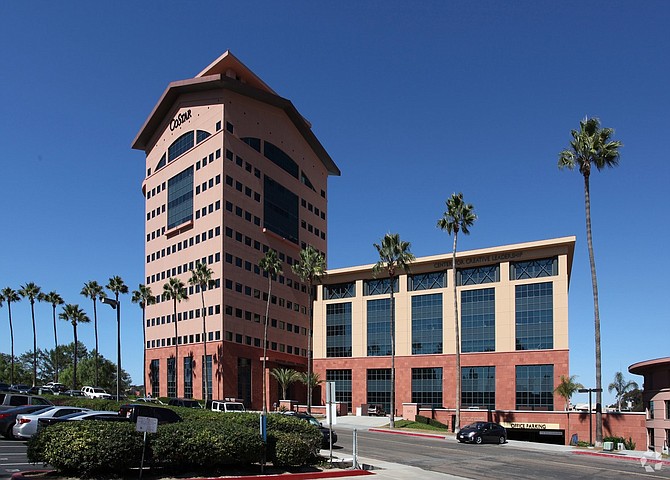 An affiliate of Boston-based Rockpoint Group LLC has purchased the Aventine office building in La Jolla for approximately $150 million, according to CoStar Group and public data.
The seller of the 238,979-square-foot, 11-story property, at 8910 University Center Lane in the Aventine mixed-use development, was an affiliate of The Blackstone Group of New York. The deal also included a 22,840-square-foot retail building at Aventine that houses upscale restaurants including The Melting Pot, Truluck's and Fleming's Steakhouse.
The office tower is home to about 43 tenants, including a San Diego regional office of CoStar Group, and had an occupancy percentage in the mid-90s at the time of sale. The new owners have retained RiverRock Real Estate Group to manage the property.
The sale follows the recent $118 million purchase of the Hyatt Regency La Jolla hotel, also located at Aventine, by Chicago-based Walton Street Capital LLC and JMA Ventures LLC of San Francisco. The sellers included Strategic Hotels & Resorts Inc. of Chicago.
Aventine spans nearly 15 acres off La Jolla Village Drive near Interstate 5. The hotel was built in 1989, with the office and retail buildings completed in 1990.