FINANCE: FIRM'S DATABASE AIMS TO INFORM INVESTORS
Advice Isn't Cheap With Wrong Advisor
Originally published January 30, 2015 at 2:42 p.m., updated February 3, 2015 at 9:11 a.m.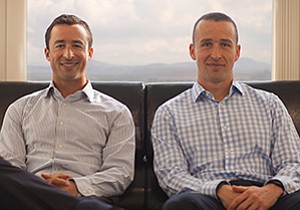 Six years after its start, BrightScope, a San Diego software company focused on the financial services industry, is no longer just rating retirement plans.
The business recently launched a new website and platform aimed at helping visitors find the right financial advisor, a necessity for many baby boomers who are retiring at the rate of 10,000 daily.
"We've compiled the most comprehensive database in the nation," said Mike Alfred, BrightScope's chief executive officer. "We want to make sure you're connecting with a real advisor, and not just a salesman."
As anyone who's done cursory research into the advisory industry knows, it can get murky at times and titles can be deceiving. There are many folks who call themselves financial advisors or planners, but they aren't really focused on advising at all, Alfred said. They are more interested in selling investment products such as stocks and mutual funds that come with sales commissions.
"If you're trying to hire an advisor, make sure they are really an advisor," he said. "And find out how they get paid."
The most common payment methods in the industry entail earning commissions on products sold to clients, or receiving fees based on the size of a client's investable assets or from hourly flat fees.
Alfred says BrightScope's AdviceMatch database of 680,000 financial advisors may include commission-based brokers, but is dominated by those charging fees for their services.
The advantage of the latter is simple, Alfred said. The fee-based model is one that rewards both client and advisors since the latter "only get a raise when your account value goes up," he said.
After registering on the site by providing answers to a brief set of general questions and an email address, the free service delivers potential advisors and profiles containing basic facts such as their years of experience, how they charge for services, and the average account size they manage. Advisors who customize their profiles pay monthly fees.
The site also provides information on advisors' past records, such as whether they were sanctioned by the Financial Industry Regulatory Authority (FINRA), the industry's self-regulator, or the U.S. Securities and Exchange Commission.
Gathering and compiling public data is really BrightScope's business. Alfred and his younger brother Ryan joined up with a former engineer, Dan Week, to form a company in 2009 that analyzed and rated all the 401(k) retirement plans in the nation. It's up to about 50,000 plans and growing.
Two years later, it aimed to do the same thing for financial advisors. Disseminating that data online rattled many cages, threats of lawsuits, all of which went nowhere. The data the company was posting is all public, but until BrightScope came along, it was nearly impossible to find, Alfred said.
Carolyn Taylor, president of Weatherly Asset Management in Del Mar and who has advised the Alfreds on matters, said her firm has participated in the beta testing phase for AdviceMatch. Although it's gotten leads, the service hasn't delivered any qualified leads so far, Taylor said.
Still, she praised the service as another way consumers can get the information they need to make intelligent decisions on hiring an advisor.
BrightScope's growth was evident last year, as the business expanded both in staffing and office space. Because of the addition of some 25 people, it had to lease more space at its University Towne Center building to accommodate the current head count of 92. "As our leases came up, we'd knock down more walls," Alfred said of the current 12,500-square-foot office.
The new personnel are software engineers, data analysts, sales and marketing, administrative and customer support, and include new Chief Financial Officer Oscar Hackett, a recent graduate of Harvard Law School.
Last year, the company reached is target of $10 million in revenue, but Alfred was reluctant to divulge any projections for this year. BrightScope's size and evolution even surprises Alfred occasionally.
"If you would have told me when we started this is where we'd be today, I wouldn't have believed it," he said. "But I don't think about that too much. I'm thinking of how do we get to $50 million or $100 million in revenue … (Running a business) is a never-ending story. The further on you get, the less sure you feel."