RF Industries' President Johnny Walker Gets CEO Title
Wednesday, January 28, 2015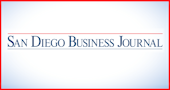 RF Industries Ltd. said its president, Johnny Carl Walker, will now also serve as the company's chief executive officer.
Howard Hill, the former CEO, was appointed chief operating officer. Hill said the change completes the company's plan for selecting a successor.
Before joining RFI, Walker was CEO and CFO of Hutton Communications from 1999 to 2014 where he led the wireless company to overall profitability, multiple acquisitions, and the development of a private label line of wireless accessories, RFI said.
Walker was also a partner with Deloitte & Touche, and had a CPA designation (inactive).
RFI completed the acquisition of Comnet Telecom Supply for $4.1 million earlier this month. The business reported revenue of $36 million in the prior fiscal year.