National Funding Expanding Business to Include Broker Services
Wednesday, January 28, 2015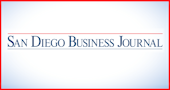 National Funding, a San Diego private small business lender, said it expanded its business to include broker services to fund loans.
National Funding said after 15 years of underwriting its own agreements, it is now extending those capabilities to brokers. Among one of the earliest clients is Clear Skies Capital, a provider of financial services to small businesses.
David Gilbert, CEO of National Funding, said the new offering expands the firm's services and provides even more options to a larger field of small business owners.
"National Funding started as a broker, so we have a deep understanding of this market," Gilbert said. "We know that it is important to structure deals correctly with quick turnaround time, and to provide fair compensation for the brokers."