Tony Karklins Named General Manager of BST Bikes
Monday, January 26, 2015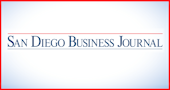 BST Nano Carbon, a Rancho Bernardo manufacturer that uses advanced composite materials, named Tony Karklins general manager of BST Bikes LLC, the company's cycling division.
As general manager, Karklins is responsible for operations and expansion of BST Bikes, including Ellsworth Bikes, a leading mountain bike business founded by Tony Ellsworth that BST acquired last year, and Synergy Nano, a components business.
Karklins owned and operated a bicycle business in Little Rock, Ark. for 19 years. He launched a distribution company in 2001, and merged that with Orbea Sdad in 2004, becoming managing director of Orbea USA. Under Karklins' leadership, the business grew to one of the leading European bicycle brands in North America, BST said.