Bankers Hill Site of Planned Condos Sells for $12.15 Million
Monday, January 26, 2015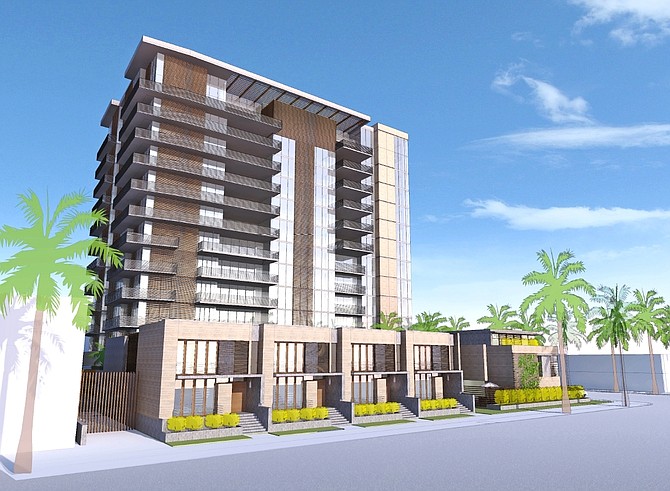 An affiliate of San Diego development firm Zephyr Partners has acquired a Bankers Hill land parcel for $12.15 million, with plans to develop an upscale high-rise condominium project, according to brokerage company Colliers International, which represented the seller.
The seller of the 0.83-acre lot at 2850 Sixth Ave. was Park Equity LLC of Los Angeles, represented by Colliers' Victor Krebs. The buying entity, recorded as LLJ Zephyr BH LLC, plans to develop a 64-unit residential condo project with 4,300 square feet of retail space.
Colliers officials said the property, which was fully entitled at closing, faces the nearby Balboa Park and is among the last large sites available for development in the vicinity.
Krebs also handled the sale last year of a property at 2665 Fifth Ave. in Bankers Hill, where a 45-unit upscale condominium development with 7,500 square feet of retail is under construction.