Region's Genomics Industry Could See Big Financial Boost
Friday, January 23, 2015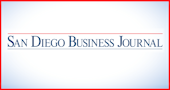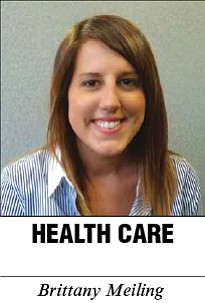 President Obama's State of the Union address Jan. 20 teased the federal launch of an initiative that could provide a huge financial boost to San Diego's genomics industry.
"Tonight, I'm launching a new Precision Medicine Initiative to bring us closer to curing diseases like cancer and diabetes," Obama said. "I want the country that eliminated polio and mapped the human genome to lead a new era of medicine — one that delivers the right treatment at the right time."
Precision medicine is a buzzword for medical research. Obama's health secretary, Sylvia Matthews Burwell, said the main idea of precision medicine is that scientists may be able to tailor treatments to the individual characteristics of a patient through gene mapping and a better understanding of molecular structures.
Obama gave no specifics regarding the Precision Medicine Initiative in his address, but it's likely that he was referring to more funding for the National Institutes of Health, which is committed to research that combines genomics and treatments.
Potential Large-Scale Project
BioCentury, a trade publication of the biotech, pharma and life science industries, published a story days prior to the president's address. The article outlined a new federally backed genomics project proposed by Francis Collins, director of the National Institutes of Health, which would sequence up to a million human genomes.
Just for perspective, two ongoing popular genome-sequencing projects by Genomics England and San Diego-based Human Longevity Inc. involve mapping 100,000 genomes. Sequencing a million genomes is a massive project that could greatly impact drug development.
It is possible that Obama was referring to the launch of this new project. Led by the NIH, the project will incorporate a push to develop new tools to analyze large genomics databases and make the data useful for research and medicine.
If it comes to fruition, this project will have a major impact on San Diego County — a hub for genomics research and the home of the $27 billion gene-sequencing giant, Illumina Inc. Fueled by rumors and speculation that Washington's precision medicine effort would boost sales of the company's sequencing machines, Illumina's share price rose 7 percent to $196.73 — near its record high of $199.47 — on the day of the presidential address.
Possible Local Impacts
Edico Genome Inc., a La Jolla-based startup that won $10 million in financing last summer, is hoping to benefit from the federal investment in precision medicine. Edico's technology promises to enable the clinical use of genomics by drastically reducing the cost and time of analyzing next-generation sequencing data.
In a recent interview with Genetic Engineering and Biotechnology News, a trade publication, Edico's CEO Pieter van Rooyen explained the relevance of this project to the company's work.
"Our technology is particularly suited for analysis of the huge amounts of data and whole genome sequences that are being generated," van Rooyen said. "It's one of the big challenges that is out there today in genomics, to address this bottleneck of all the data that is being generated. The whole point of all of these projects and studies is to get to the meaning of all these genomic markers and genes and how they relate to medicines and illnesses. The issue is to get to those results as quickly as possible, and to do things efficiently."
Looking Ahead
Although it's difficult to speculate what the Precision Medicine Initiative might encompass, most experts agree that more money is on its way to researchers. Considering the local expertise in genomics, San Diego may be set up for an influential role in the new era of medicine.
It is expected that Obama's fiscal 2016 budget, to be released Feb. 2, will detail the Precision Medicine program.
Send news to Brittany Meiling at Bmeiling@sdbj.com.